Memory Care & Assisted Living in Carrollton, TX
Premium Senior Care & Comfort
Perfectly Placed in the Dallas–Fort Worth Metroplex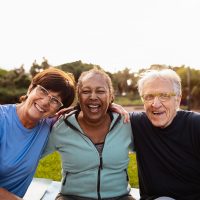 Senior living in North Texas blossoms at Carrollton Gardens.
Welcome to personalized senior care in a vibrant and intimate community. Our experienced team provides superior services, premium amenities, fine dining, and elder care. We are creating a high-quality lifestyle for seniors living in the Dallas suburbs.
Residents and team members consider it a joy to greet newcomers to our assisted living and memory care community. Our hands-on owners go out of their way to make seniors feel at home. From housewarming parties to abundant social activities, it's easy to grow and flourish at Carrollton Gardens.
Where can family members and seniors living in the Dallas area turn for specialized support? A Garden Walk is our signature program for memory care in Carrollton, Texas. Our comprehensive service gives loved ones with Alzheimer's or dementia support, stimulation, purpose, and comforting senior housing. The Alzheimer's care team in our community is here to help. Let our specialists be your trusted caregiving resource.
Assisted Living, Memory Care & Carrollton Values
As proud Texans, we take the time to get to know you and your family. We're happy to listen to your goals and expectations to design a plan that makes your stay in long-term care unique. Our suites and common areas are designed specifically for people needing a little help or full-service assistance and supervision.
Our senior living apartments in Carrollton offer modern comforts and personalized care in the privacy of their homes:
On-site 24/7 response team
Housekeeping and laundry services
Bathing, grooming, and dressing assistance
Medication management
Loved ones requiring support for Alzheimer's or other forms of dementia can live with dignity and meaning in our securely designed environment.
We create strong bonds with family members and offer monthly support groups. Loved ones can enjoy the comforts of home and benefit from trained dementia care specialists who provide:
Round-the-clock oversight
Purposeful activities and skill training
Adaptive wellness programs
Personal care and assistance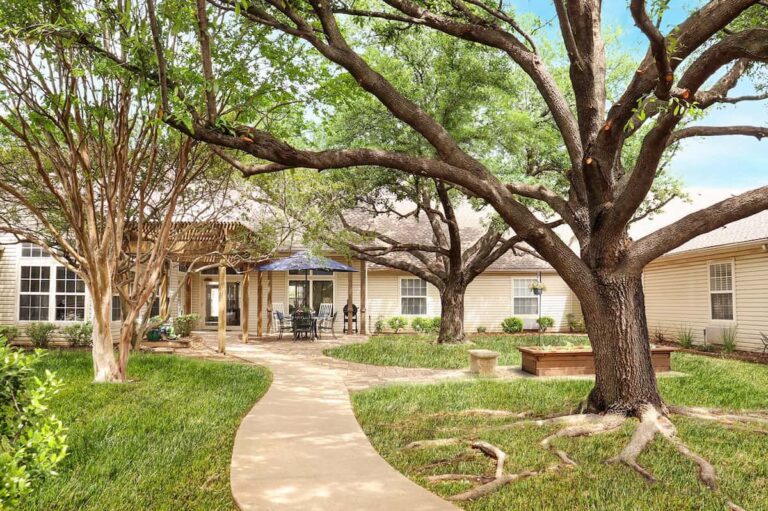 Interested in Becoming a Resident?
To learn more about Carrollton Gardens or schedule a tour, please introduce yourself to our team.
If you want to partner with us, please reach out to us through our Vendors form.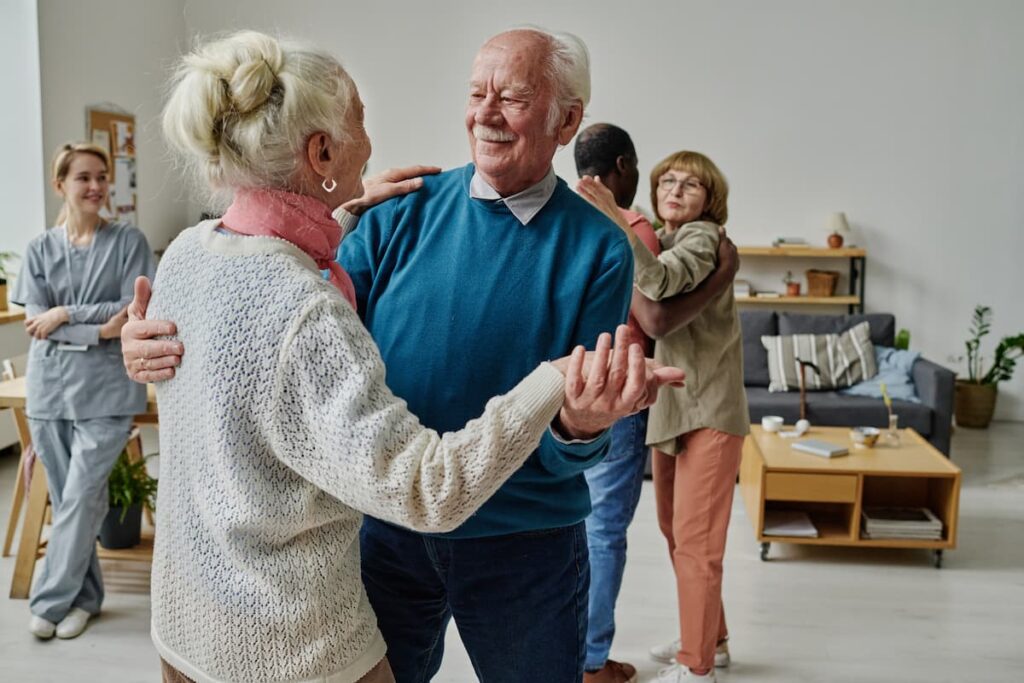 Assisted Living Activities in Carrollton, TX
Making friends and socializing are priorities in our assisted living community. Discover various activities for seniors who want to maintain their social circles. We offer cooking clubs, card games, art classes, and family support groups. Our senior living community hosts educational classes, worship services, wellness programs, and mental health events. Community transportation services provide access to places like Walmart, Korean Mall Shops at Old Denton, the Dallas North Aquarium, and the LLELA Nature Pres
Owners and husband-and-wife team James and Suzanne Denny are passionate about providing individualized service to seniors. They've served older adults with their hearts first for over 50 combined years. Our team diligently carries out the core values of quality, honesty, and service. This mission improves the lives of residents and their families.
Having dedicated leaders makes a difference. Instead of feeling like an assisted living facility, Carrollton Gardens feels like a family. We can't wait to welcome new residents home.
Visit and Experience the Difference.
Ready to schedule a visit? Learn more about options for memory care and assisted living for seniors in Carrollton, TX. Explore our spacious senior apartments on a personalized tour. Stop by to imagine living with independence! Schedule an in-person or virtual tour and experience premium senior living.